Office Hotel &Spa Smart Diffuser Scent Machine 2.0
100 sqm large space scent coverage
Intelligent 7x24h time control, hassle free
Easy maintenance
5 preset diffusing modes
Day, Timing & concentration customization
150 ml large essential oil empty bottle included
$99.90
Description
Special Notes:  Please try not to tilt too much or lay the machine down after filling the oils otherwise oils spilling will damage the machine.  Regular maintenance is necessary to keep its performance.  Please refill the empty bottle with 10ml-15ml alcohol and run around 20 min every month.  You can purchase alcohol from HERE
Suitable for:
Large space such as office, toilet, hotel, entertainment venues, salons, photography, conference room, hall, coffee shops, restaurant, reception room,
Product description
Intelligent 7*24h time control, microcomputer control chip
Set the time and concentration of aroma with truly intelligent diffusing
100 sqm large space aroma diffusing
4 preset diffusing modes
Timing and concentration customisation
Can be amounted on the wall ( screws included)
1 x 150ml essential oil empty bottle included
Size:21.5cm ( H) x 18cm (W) x 7cm (T)
Colour: white and Black
Material: ABS high grade material
Capacity: 150ML empty plastic bottle
Product weight: net weight 850g
Applicable area: about 100sqm
Features: fine atomisation, low noise, long service life
Power: 12V, 5W
Oil consumption: ~0.5ml/ hours
Packing included:
1x fragrance machine
1 x 150ml essential oil empty bottle
1x charger
1x screws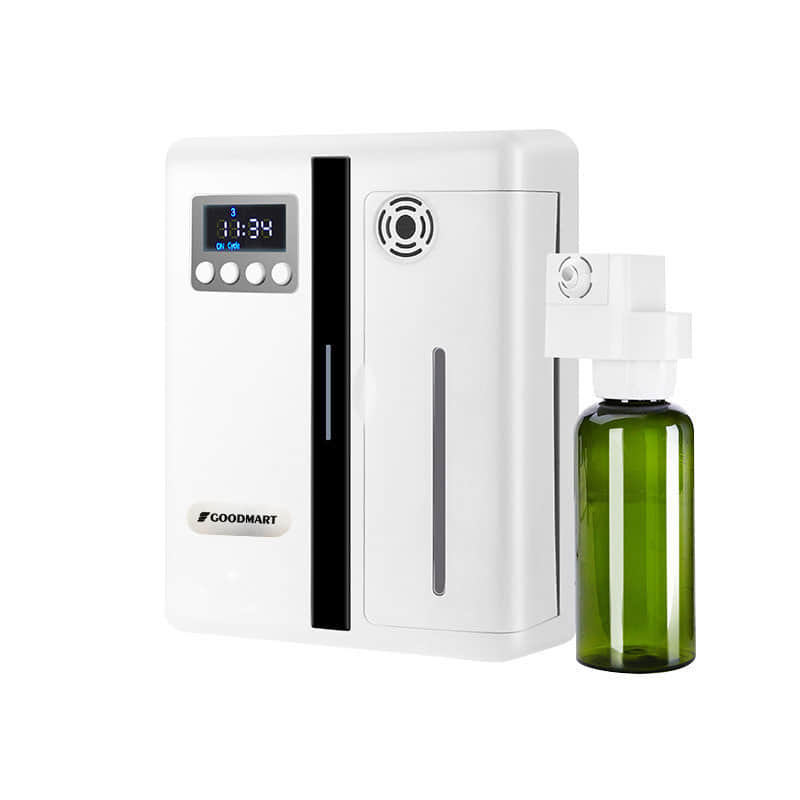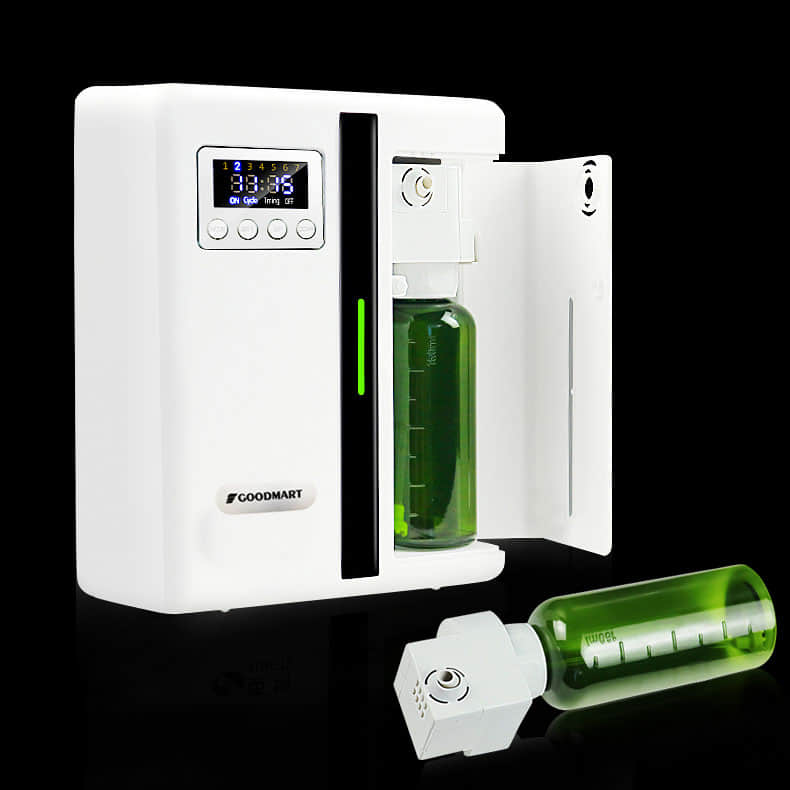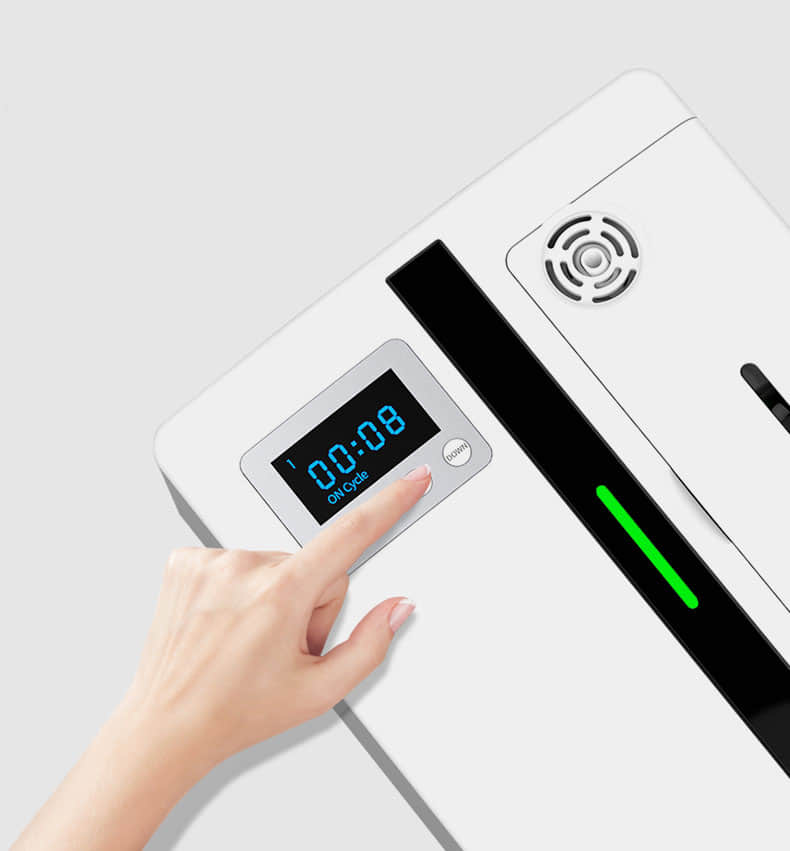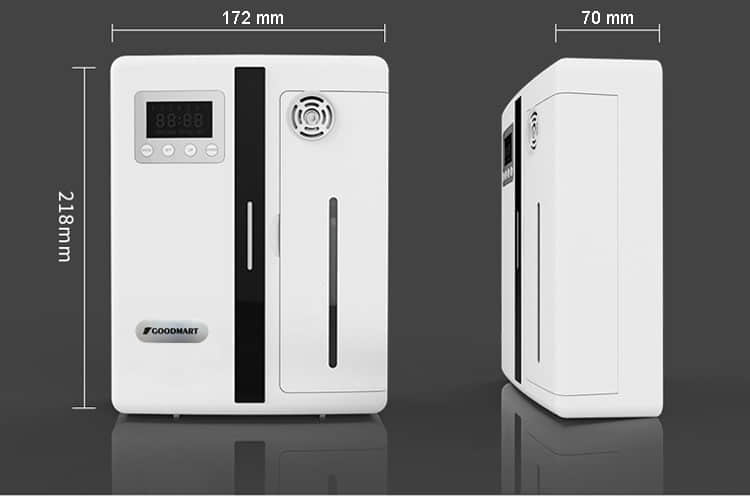 Nebuliser for bigger area
A bit disappointed with the dented box as this was purchased as a Christmas gift. It will be good to wrapped it with bubbles wrap for other customer.
Dear Pauline, Really sorry for the inconvenience caused. As it's packed in a big carton, my colleague assume it is safe I have already let her know and we will take care of this in future and bubble it separately and then place in the big carton. We really appologize for this.
Bigger space nebuliser
Able to diffuse to a bigger space both living room and dining room. Timed function is useful. I like it. Would be perfect if aesthetically more pleasing.
Loud
Its quite loud for a house
Loud
its quite loud for a home
Works well
The timer is pretty easy to set up and it diffuses well. There is slight noise when it diffuses. Wish that there is an option to dim the display as it is very bright at night in the room, ended up needing to stick a piece of paper over to cover it up. Overall, happy with it.